Frequently Asked Questions

Customer Self Service Help Centre

Get instant help with common product issues

We've set up a self service help centre with articles about our appliances and products that cover basic troubleshooting and common issues. We hope this resource will be helpful.
Please check the help centre when you are experiencing issues with our appliances, it may be an easy to solve problem. If you don't find a solution to your problem, please create a new support ticket and our team will help.
Vogue is a New Zealand Brand distributed and fully backed by Trade Depot Limited.
Vogue appliances include dishwashers, home laundry appliances, large cooking appliances, waste disposal units, microwaves and refrigeration appliances.
Our Vogue appliances are manufactured by major international manufacturers such as Midea Corporation, one of top 3 appliance manufacturers in the world and a Fortune 500 company. All units are manufactured to standard appliance sizes so you can expect that replacing your existing wall oven, cooktop, dishwasher or stove with a new Vogue unit will fit the same cutout or space.
Reliability and a long, low maintenance life are our primary guidelines when specifying, testing and selecting appliances under the Vogue brand. This is matched with modern styling, current trends and great performance to make sure that our range is always beautiful and efficient.
TDX by Trade Depot is the premier destination for anyone seeking high-quality hardware, household items, DIY, and professional tools. Our range of products has been carefully curated to ensure that only the best makes it into our inventory, giving you the confidence to tackle any task with ease.
We understand that having the right tools for the job is essential, whether you're a seasoned professional or a DIY enthusiast. That's why we offer a concise range of hardware and tools that are built to last, ensuring that you get the most out of your investment. From hand tools and power tools to safety products, electrical supplies, building consumables, work clothing, household and garden products, we have everything you need to get the job done right.
With our commitment to quality and customer satisfaction, we are the go-to destination for anyone seeking reliable and durable hardware and tools.
Established in 1968, Midea is a publicly listed and, since July 2016, Fortune 500 company that offers one of the most comprehensive ranges in the home appliance industry.
Midea is headquartered in Southern China but is a truly global company with over 100,000 employees and operations in more than 200 countries. The company has 21 production facilities and 260 logistics centres worldwide. After nearly 50 years of continued growth, Midea now generates annual global revenue of more than USD22 billion.
Midea's brand promise is to "Humanize Technology" supported by the motto: "Midea - make yourself at home". Midea is implementing its strategy to continue as a highly dynamic enterprise, with the aspiration for consistent growth that is characteristic of a world-class business.
We buy in volume directly from the manufacturer so can pass the savings to you; we also work on tiny margins, our business is based on volumes.
Where do your products come from?

We buy from leading global manufacturers around the globe.
Why are some items sometimes out of stock?

We strive to maintain the availability of all items listed. However, due to the success of a particular item(s) or supply delays, it is possible that an item can be temporarily out of stock. Most times, we can provide ETA information on an out of stock item.
I wish to order an item that is out of stock

If the product has an ETA date, we can provide a back-order service, contact our sales team on 09 636 1111. Please see our service hours at the top of the website.
Are prices the same online as they are in store?

In most cases, the prices you see for products online will be the same as the price of products in the store. Occasionally, our store manager may offer in-store only deals on select items. From time to time we may also run 'Online Only' offers which are deals exclusively available to our online shoppers. To get notified about these online and other deals and promotions, please subscribe to our newsletter. We also sell our products on Trade Me. Sometimes, our Trade Me listing prices may also be part of exclusive Trade Me only promotions therefore may differ from showroom and website prices.
Where can I find the instruction manual for my products?

If applicable, our products come with a printed manual in the box. There will also be a "Manuals & Documents" section on the product page where you can download the available documentation in electronic formats.
Can I pick my online order up from a Trade Depot Showroom?

Yes, we operate a contact-free store pickup service which means you can order online and pick up at our Stores or Warehouses:
Please note that currently we limit pickups to orders over $300. To place a click & collect order:
Shop online and place your order. If your order is eligible for the pickup option (equal or more than $300) you can choose to pick up from our Auckland, Hamilton or Christchurch store.
A confirmation email is sent once we have approved the order for processing. At this stage, you may come to collect your items. If it is an urgent order, please contact us to have this processed asap.
Make your way to the pickup store with your sales order confirmation.
What payment methods do you accept online

Our secure online checkout accepts Visa, Gem Visa, Mastercard, Q-MasterCard, American Express and Farmlands card. Alternatively, you can use Paypal as your method of payment. For your security, your credit card information is not collected or held by this website.
You can also pay by bank transfer during checkout. Just select the Online Banking payment option when placing your order. Supported banks are: ANZ, ASB, BNZ, Kiwibank, Westpac, TSB.
If you wish to 'buy now and pay later', then we offer options with Afterpay, LayBuy and Zip. You'll need to have an account with one of these online payment providers and your account details ready during the checkout.
Using your Gem Visa and Q-MasterCard provides you with a range of interest free payment options. Please see our finance page for more detail.
Farmlands card holders will have their shareholder rebate applied on their statement.
Afterpay provides you with 4 equal interest free fortnightly payments.
LayBuy provides you with 6 equal interest free weekly payments.
Zip provides you with 4 equal interest free fortnightly payments.
Please see our finance page for our full finance options and terms.
What payment methods do you accept in your physical store? Do you offer any finance options?

We offer the following payment options in our stores:
EFTPOS
Credit Card - Master Card, VISA and American Express
Q MasterCard
Gem Visa Card
Farmlands Card
Afterpay
LayBuy
Zip
We also accept WINZ pre-loaded payment cards, please see our WINZ FAQ below.
6-48 months hire purchase via Finance Now
We offer flexible interest free payment terms with Gem Visa or Q-MasterCard. Please see our finance page for our full finance terms and options.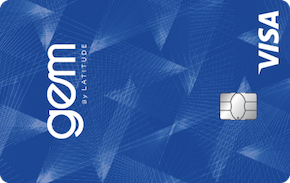 Do you offer long term finance online?

Our checkout currently supports Gem Visa payments for long term interest free terms up to 24 months.
For Q Mastercard holders we offer automatic 12 months interest free for transactions over $500 through our standard credit card (Windcave) option.
We are working with our partners to offer more long term finance payment options on our website checkout. However, popular buy now - pay later options are available.
Our aim is to provide Kiwis with the best value home improvement products at incredible prices with great backing and service. Our bulk buying power means that we can source the best appliances and home products at great prices. That's why our prices are already low and very affordable. Occasionally, we run promotions and sales events where you can grab really amazing bargains. We also offer discounts via our Buy More - Save More offer, where you may receive discounts depending on your order value. Feel free to subscribe to our newsletter to receive updates about new products, our brands and promotions.
I'm a WINZ beneficiary, can I get a WINZ quote from you and do you accept WINZ payment cards?

Yes, we accept WINZ pre-loaded payment cards in our stores.
When you come to our store, ask our sales team to provide you with a WINZ quote on the items you need.
Alternatively you can also get a WINZ quote over the phone.
Take your quote to WINZ.
Once WINZ approves your quote and provides you with the payment card, come back to the store and pay for your items.
Does Trade Depot offer lay-by?

Trade Depot does not offer a traditional layby service, however, we offer a number of popular interest free buy now - pay later options: Afterpay, LayBuy and Zip to our online and in-store customers. Please see above for other finance options.
Can I order products over the phone?

Yes. Contact our Sales/Admin team on 09 636 1111. Please note our hours over holiday periods may vary so please check our stores page for details. Please see our service hours at the top of the website.
Why am I being contacted about my credit card?

We have comprehensive automated fraud checking in place however, occasionally, our fraud scoring feedback indicates that a manual reference check should be performed. In these cases we will contact you to verify the details you supplied when you placed your order.
Why can't I see the Afterpay payment option in the checkout?

Afterpay, and other BNPL services have a certain dollar limit per transaction. Our current Aftepay limit is $1500, for example. If you have a cart over this value, you will not see the Afterpay option. You can either split your order into multiple orders under $1500 or use an alternative payment method. Please note that it is likely that you also have an overall spending limit with Afterpay or any other BNPL service.
How can I track my order?

If your order is being delivered, you would have received an email with your order tracking link or you can track it on this page. If you follow the carrier tracking links, with Mainfreight and Castle Parcels you can even request automated tracking notifications via SMS or emails
How long will delivery take?

Due to our order volumes, we currently cannot guarantee specific delivery times, however we aim to be as expedient as possible. Please check our usual delivery times on our Delivery and Returns page for more up to date delivery details.
We outsource most of our deliveries to 3rd party couriers and, due to our order volumes, we cannot provide same day delivery as a service.
Can I get my order delivered on a certain date?

Due to our optimised logistics, we cannot offer or guarantee deliveries for a specific date or time. You may request us to not deliver before a certain date but please note that, if we need to store your order for more than 5 days from the date of purchase, you will incur our standard storage fee of $10 (inc. GST) per each day over 5 days. Please see our Delivery and Returns policies for details.
I was promised delivery for a specific date but the order did not arrive on the requested date?

Our sales staff don't have the authority to promise delivery dates. As stated above, we cannot guarantee deliveries for specific dates.
What happens if the goods are damaged when I open them up?

Carefully inspect the product(s) before signing the driver's delivery note. Should any damage be found after signing for the products due to the item being concealed (i.e. not obvious due to packaging) please try to notify Trade Depot within 24 hours of delivery. This does not reduce or limit your ability to claim for reasonable faults that may occur after this time. This does not eliminate your ability to claim for damage not noticed until after this time. You can submit a damage claim and send your images via our support form.
My appliance was delivered with some minor superficial damage. What can I do?

Minor damage can happen to some items during the delivery process. Mostly, this minor damage does not affect the performance and operation of an appliance. If you encounter such minor damage, please take a clear photo of the damaged item and packaging and send it to us via our contact form by selecting 'Damaged Delivery' under 'How can we help?' and out team will assess your submission.
Why is my delivery charge different than what I saw on the website?

Our website shows indicative delivery cost to a standard Auckland address. You may estimate the delivery cost of an item to your area on the product page, however, the final delivery cost is calculated in the checkout, once you add your full delivery address.
I have a question regarding my order, who can I contact?

Before contacting us, please check the other FAQs here. We have a self service knowledge base with articles about common issues with our products. Please also check there and If you still need to contact us, you can email our customer service team or contact us via our live chat on the website. Please ensure that you mention your sales order number or your contact phone number used when placing the order so we can locate your information and respond quickly. Please see our service hours at the top of the website.
How can I purchase a Trade Depot gift voucher?

You can purchase gift vouchers on our website by navigating to the gift voucher page by clicking one of our voucher banners or the banner under the Promotions menu. We sell a variety of voucher denominations so you can choose the desired amount. You simply fill out the form fields as appropriate and make sure you select "General" for the voucher theme. Then you add to cart and check out as you would with any purchase. We will send an email with a new voucher code and printable voucher to you or your specified email address once the order is placed. Please note that vouchers are only activated once your payment is completed.
At present, you cannot purchase vouchers at the sales counters in our stores, however you can purchase your voucher from our website and get it delivered to your email inbox. Please ask our sales staff for assistance.
How can I redeem my Trade Depot gift voucher?

You can redeem your voucher for online purchases as well as in store. If you're purchasing online, your cart will have a field marked "Have a gift voucher?". Please enter your voucher code and click on the "APPLY" button. If your voucher is valid and has a balance, your balance will be applied to your order. If your voucher balance is insufficient to cover the whole order amount, you will need to pay the remaining balance using one of the available payment methods. Otherwise, you simply place your order and you're done. The order amount will be taken off your voucher balance and you can spend the remaining balance for another purchase.
If you are in one of our stores, simply present your voucher code to your sales person and they will do the rest.
Can I redeem my gift voucher in your stores?

Yes you can. Simply present your voucher code to your sales person and they will do the rest.
How can I check my gift voucher balance?

You can check your balance on our Gift Voucher Balance page or you can ask one of our sales personell in store to check it for you.
I've received a Trade Depot gift voucher but it's not working when I apply it?

Gift vouchers are sent when an order is placed however, they are activated by our system once we have received payment for the voucher. Sometimes it can take some time to verify a payment. Credit Card and Paypal payments are usually verified quickly. The Bank Transfer method may take a few minutes to be verified. If, for some reason, the payment fails or is not completed, then the voucher will remain in a 'Pending' status and cannot be used. If you have received a voucher from someone else, please check with them first to make sure that they have completed the payment. If so, then please contact us so we can check your voucher. Vouchers can also expire, so please make sure to check your expiry date.
How long are gift vouchers valid for?

Purchased gift vouchers are valid for 730 days (nearly 2 years) from the date of purchase. Promotional and other types of vouchers will have shorter validity periods and will show a 'valid until' date which is final. We reserve the right to extend your voucher under certain circumstances, please contact us if you have an expired voucher and we will see what we can do.
Can I use a gift voucher to purchase another gift voucher?

Sorry, but it is not possible to use your gift voucher to purchase another gift voucher. Vouchers can only be used to purchase items from our product range. If you attempt to use your voucher with a cart that contains a new voucher, you will receive an error message.
Are vouchers the same as coupons?

No, voucher are different from coupons and you cannot put a voucher code in the coupon field or vice versa. Coupons can be for specific promotions whereas vouchers always have a monetary value. Also, vouchers can be used multiple times until the balance is 0 when they become inactive.
Do you offer installation services?

Yes, we offer installation services on a range of appliances. These services are available in select cities. Please see below.
For which products do you offer installation services?

We offer installation services for the following appliances and products:
Wall Ovens
Freestanding Ovens
Electric Cooktops (induction and vitro-ceramic or hot plate)
Gas Stoves and Cooktops
Fridges
Dishwashers
Laundry Appliances
Gas Water Heaters (LPG and NG)
Heat Pumps
Smart Toilets
Smart EV Chargers
Where do you offer installation services?

We offer installation services in select main centres. Service availability also varies depending on the type of product.
Find out if your location is in our coverage by browsing to a product that we install and use our installation service checker on the product detail page. Simple tap on "Check your area" and get our system to locate you to check if your address is in our service area and select the desired option.
To enable location services if they have been disabled previously, please check your browser help or google "enable location service on Chrome", for example.
How can I order your installation service?

You can order our installation service by:
Purchasing one or more items that we can install in one of our showrooms. Just ask our friendly staff to explain the process and pricing and check if your address is in our service area.
When purchasing online, you can make use of our installation service checker on the product detail page under the price. Simple tap on "Check your area" and to check if your address or post code is in our service area and select the desired option.
What happens once I order your installation service?

Our team will be notified of your installation request when they check and accept your order into our system. Once we dispatch your order or you pick your order up, we will notify our appropriate area installer to book an appointment at a suitable time with you. Please make sure to check your items immediately upon delivery for defects and damages and PRIOR to the installer appointment. The installer will not be able to install a defective unit and you will be charged the standard installer call-out fee.
Why am I being charged more than your advertised installation price?

Our installation price is based on an uncomplicated and straightforward installation that requires no additional materials or alterations to your space. If our installer encounters more complex situations, they will let you know if there will be additional charges to install your unit.
Can you take away my old unit?

Yes, if you purchase the unit with installation, for a small surcharge, we can also collect your old unit and recycle it when we come to install your new unit. Please select this service option when purchasing the item.
If you purchase the removal service, please make sure that your old unit is fully disconnected from power and water if you are able to do so. Gas disconnections should be undertaken by a licensed gas fitter so our installer will perform the disconnection. Old wall mounted clothes dryers must be taken off the wall.
Please note that we do not offer old unit removal without purchasing the installation service. We do not remove your old unit on delivery. We remove it when we come to install your new unit.
How does your 'Subscribe & Win' draw work?

When you first subscribe to our weekly newsletters, you are automatically entered into a draw to win a $100 Trade Depot gift voucher. For each month, the voucher draw is undertaken on the first business day of the following month. To be eligible to win, you need to be an active subscriber at the time of the draw. The drawn winner is notified by email with the reward voucher and a Facebook post is published with the winner's first name if available.
The gift voucher can be used in our Trade Depot stores or online. Please see the Gift Voucher FAQ section above for details. The prize vouchers are valid for 1 month from the day they were issued to the winner. Please note that you cannot use your gift voucher to purchase another voucher.
Can I get the Online Only price in store?

Online only deals are available only by making the purchase on this website and cannot be obtained in our physical stores. The online only pricing is also not available on TradeMe.
What are the terms for Midea "Heat Pump + Installation Offer"?

Please note that this promotion is currently not available.
In short:
Promotion is available only in eligible post codes in the following areas: Auckland, Waikato, Christchurch.
Please use the post code checker on the product detail page to see if your post code is eligible for this offer.
If your post code is eligible, the installation offer charge will be applied for any of the heat pump models. Otherwise, you will pay the standard installation.
The installation is a back to back install; see below for details.
Promotion is not available for trade accounts.
If your home is outside of our coverage area, you can purchase the unit at our standard price and organise your own installer.
If our installer needs to use additional materials or the installation is more involved our installer reserves the right to charge extra.
If your installation is not a standard back to back or requires additional materials and/or labour and/or travel, you agree to settle the additional installation cost directly with the installer.
Wider Auckland areas listed below will incur extra travel charges of $1/km after the first 45km one way.
Waiheke Island installs can be undertaken if the customer is willing to cover the cost of the Ferry for 1 van and 2 persons.
Our installer will issue a certificate upon successful installation.
Extra Travel Areas
Wellsford
Warkworth
Leigh
Snells Beach
Matakana
Port Albert
Woodcocks
Ahuroa
Whangateau
Tawharanui
Ostend
Waiheke Island
Blackpool
Waiuku
Back to Back Installation
A back to back installation is the quickest and most economical way to install your new split system heat pump. The outdoor unit is placed at the base of the outside wall on which the indoor unit will be installed and the two are connected. The connection shall not exceed 3 metres. Our installer will visit your home and provide an assessment of your situation, and let you know if your installation will be standard or will incur extra costs.
I received an Email / TXT message with a voucher code, what do I do?

From time to time, we issue voucher codes that we send via email or SMS. If you have received a voucher code you can use it for one or more purchases on our website or our stores by entering the voucher code at the checkout.
To use the code, add items to your cart, proceed to the checkout and copy and paste or type the code where is says: "Enter gift voucher code", then tap or click Apply.
If the code is valid, it will be applied and a discount shown.
Please note that if the code has expired or has been used already, you will get an "xyz123 is not a valid gift voucher code. Your voucher may be inactive or spent." message. If you believe this to be in error, please contact us and we will check your voucher code.
Gift Voucher with Purchase Promo - Terms & Conditions

Please note that this promotion is currently not available.
Eligible products are marked on the website.
Promotional voucher will not be added to the same purchase as the item.
Promotional voucher is generated and sent via email after the order is accepted and processed by our team.
It may take up to 5 working days from the order invoice, for the voucher to be generated and sent.
Gift voucher promo is available in conjunction with the buy more, save more promo as well as interest free purchases.
Trade Depot reserves the right to change the terms and conditions of the gift voucher with purchase promo at any time.
Gift Voucher with Purchase Promo - When will I receive the voucher?

When you purchase an item that has a gift voucher with purchase promotion attached, we will generate and send your voucher within up to 5 working days from date of invoice. The voucher cannot be used for the same purchase and will be valid for 3 months from time of issue.
What are the Free Delivery Promotion terms?

Occasionally, we may run a free delivery promotion for a limited time. In general, we will have minimum order spend requirements for the free delivery promotion as well as some restrictions for certain remote areas and islands. The promotion conditions will be outlined on our website - just follow the current promotional banner to see the details.